Artist Elizabeth Cain at Laney Contemporary
"new spring green"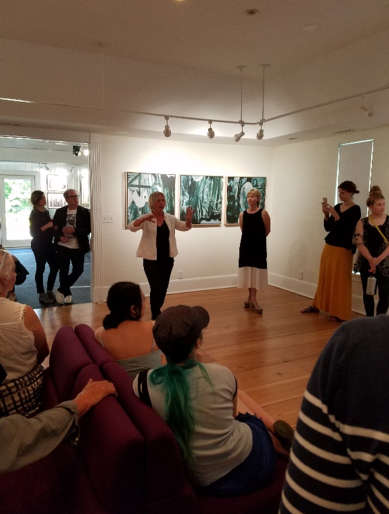 Time/Date: 6:00pm, 19 April 2018


Location: Laney Contemporary Fine Art
1810 Mills B. Lane Blvd., GA 31405


RSVP: Open to the public


Highlights: Artist Elizabeth Cain provided insights to how she approached projects focusing on
her exhibit Saturation attended by Club Secretary Ken Spriggs. From the exhibit is new spring
green, oil on yupo paper, shredded, 60" x 48".




When:
11:00AM Thu 19 Apr 2018 ( Timezone: Eastern )

Where:
Laney Contemporary Fine Art
1810 Mills B. Lane Blvd.
Savannah, GA 31405
[ Get Directions ]