From the President...

I had the pleasure of representing us at the 2018 Annual Global Leader's Conference for
Harvard Club Presidents in Cambridge. I was told our club is seen as having one of the higher
participation rates among U.S. Clubs and related Alumni Organizations.

In 2015, it was an honor to introduce the Harvard Glee Club at Ft. Pulaski Memorial Park.
Savannah and Boston have an intimate relationship spanning centuries.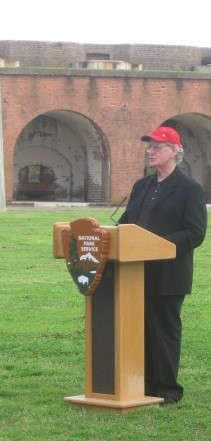 During our Revolutionary War, Boston faced starvation at the hands of the British forces.
Savannah's citizens sent ships filled with clothing, food, and funds. Successively arriving at
port, the ships' bounty assured that the city survived.

As the Civil War progressed, General Sherman's occupation of Savannah placed a similar
condition on our citizens. One hundred fifty years after Savannah's gift, Boston replied with
ships that landed at portside. The needy and poor were saved from starvation. Harvard's
President Emeritus Edward Everett's appeal to Bostonians was the catalyst for that
engagement.

While our city and region are steeped in history, we also know as Bob said, "For times they
are a-changin".

We look forward to the continuing involvement of current members. If you are among the
approximately 220 area alumni who've yet to join as members, this is your chance.

Francis X. Hayes, EdM'77